Do You Have A Construction Project We Can Help With?
Bring Your Ideas—We'll Take Care of the Rest
SDM Construction Inc. is a premier general contracting construction company specializing in Institutional, Commercial, Industrial (ICI) and Residential construction nationwide in Canada. Our years of experience in the field allows us to empower our clients with a comprehensive suite of services and delivery models from the initial project planning stage to the finishing touches, and everything in between.
As the demands on construction innovation increases, our clients need the best in design, project management, building protocol and safety and code systems—an exhaustive construction offering that protects our clients' investments, supports their business, and exceeds expectation. Whether we're tackling projects for clients for government, corporate or the private sectors, SDM Construction delivers projects from vision to reality. We provide innovative, data-driven solutions across a multitude of sectors—delivering services for each step of the way from concept and feasibility, to detailed design, to key in hand.
Personal Attention and Attention to Detail
Our clients' objectives are to maximize their investments vital to the function of their business, and they call on our design and construction expertise to help them do so. Since 2009, the SDM Team has proudly supported clients' business through comprehensive design-build construction and contracting services. Our work comes with certain standards of quality, timelines, professionalism, that are only possible through cultivated relationships with our trades, within our team, and with our clients. The culture and systems used by SDM Construction enables us to deliver exceptional projects to you.
Our approach is to develop long-term, trust-based relationships with clients. We know that trust is not conferred—it is earned, and we aim to earn it at every interaction.
What our clients Say about us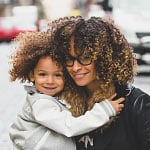 "No man but feels more of a man in the world if he have but a bit of ground that he can call his own. However small it is on the surface, it is four thousand miles deep; and that is a very handsome property."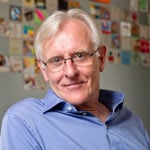 "Many novice real estate investors soon quit the profession and invest. When you invest in real estate, you often see a side of humanity that stocks, bonds, mutual funds, and saving money shelter you from."
VICTORIA, BC, Nov. 5, 2021 /CNW/ - Every Canadian deserves a safe and affordable place to call home. However, the COVID-19 pandemic has increased the need for affordable housing and led to rising levels of homelessness. The Government
MONTREAL, Nov. 5, 2021 /CNW Telbec/ - Groupe Petra and MACH are pleased to announce the acquisition of 600 De Maisonneuve West – KPMG Tower, a rich building for Montreal's heritage. The acquisition of 600 De Maisonneuve West - KPMG
Barrie council has approved amendments to its zoning bylaw to make it more difficult to build detached accessory dwellings in the city. New rules will set minimum rear-yard setbacks at seven metres, and ban basements